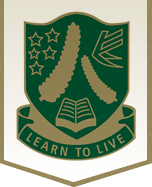 Level 3 Business Studies
3BUS
Course Description
Teacher in Charge: Ms R. Prasad
Recommended Prior Learning
Ideally 14 Level 2 English credits OR 14 Level 2 Business Studies credits, or with HOD's approval. Also the ability to be innovative, creative and a problem-solver. Students who have studied 12BUS are encouraged to continue with 13BUS.
---
Course Outline
Studying Level 3 Business Studies enables students to appreciate the issues that challenge global businesses and stakeholders. In a rapidly changing world, it is important that students are able to make informed and rational decisions about business matters.
This course allows students to analyze how and why New Zealand businesses make operational and strategic decisions. The context is mainly New Zealand registered businesses (exporters, importers, New Zealand owned multinationals). The businesses are small, medium or large that operate in the global market.
Students will gain knowledge and skills by:
Researching and analyzing New Zealand businesses as case studies to develop a group marketing plan as a tool to business growth and success
Interviewing employers and employees to understand and solve human resources issues faced by businesses
Developing competence in their own qualities of initiative, resilience, and resourcefulness and the skills of problem solving, co-operation, decision making, negotiation and communication
Working collaboratively in teams with delegated roles and responsibilities
Building their awareness of the enterprising spirit in New Zealand's bicultural heritage as an aspect of our multicultural national and global identity.


The course prepares students for tertiary study in Business, Marketing and/or Management, entering the workforce in related industry areas or becoming a self-employed entrepreneur.
---
Faculties:
Assessment Policy & Procedures
---
Career Pathways
Sales and Marketing Manager, Retail Manager, Bank Worker, Property Manager, Communications Professional, Event Manager, Visual Merchandiser, Importer/Exporter, Financial Adviser, Recruitment Consultant, Management Consultant, Marketing Specialist