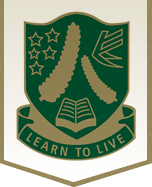 Level 2 Business Studies
2BUS
Course Description
Teacher in Charge: Ms R. Prasad
Recommended Prior Learning
Ideally a minimum of 50 Level 1 credits including their Level 1 literacy (10) and numeracy (10) credits, or with HOD's approval. Students who have studied 10COM and achieved the six Level 1 Business Studies credits are encouraged to take this course.




---
Course Outline
Level 2 Business Studies enables students to learn about New Zealand's enterprising culture and encourages them to develop their business knowledge and decision making skills in order to be active participants in New Zealand's economic future. Our students are given opportunities to study large New Zealand businesses with a regional or national significance.
They will gain knowledge and skills by:
Comparing different business structures and leadership styles
Researching and reviewing sustainable business practices
Consulting with community groups to identify a range of community needs
Planning and carrying out their own social enterprise group project
Understanding the value of ethics and corporate social responsibility for business success
Collaborating, problem-solving and making informed business decisions in a team
Taking on leadership roles and responsibilities in a market research activity
Seeking mentoring guidance and accepting constructive feedback/feedforward
Recognizing New Zealand's bicultural heritage and how Maori business concepts align in a business context.
---
Faculties:
Assessment Policy & Procedures
---
Pathway
Career Pathways
Sales and Marketing Manager, Retail Manager, Bank Worker, Communications Professional, Event Manager, Importer/Exporter, Financial Adviser, Production Manager, Recruitment Consultant, Valuer, Management Consultant, Marketing Specialist