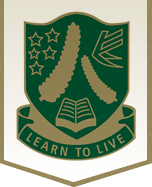 Level 3 Hospitality - Barista
3HOB
Course Description
Teacher in Charge: Mrs S. van Niekerk
Recommended Prior Learning
Year 12 Barista or 12 Hospitality is recommended. Must have US167 either through taking Level 2 Barista or Level 2 Hospitality at school or through own study. Approval from Mrs van Niekerk or the Faculty Leader is required if you have not passed this standard. Students taking this course should be serious about entering the hospitality industry as a career.


---
This course is a practical based course where students will learn a variety of Barista and cookery skills and run and manage the school café on a day to day basis. The expectation is that students are available for running the café and catering for events which may or may not be held during school time. Assessments will be both practical and theory based.
This prepares students to work in the hospitality and tourism industry, hotel management, food and beverage service, café work, barista and apprenticeships, in New Zealand and overseas. Cruise ships, flight attendants and event operators.
Students are able to be involved in competition work at this level.
---
Faculties:
Assessment Policy & Procedures
---
Career Pathways
Bartender, Hotel/Motel Manager, Cafe Worker, Waiter/Waitress, Cafe/Restaurant Manager, Kitchenhand, Chef, Maitre d'Hotel
Contributions and Equipment/Stationery
The full school uniform is required for lessons and must include covered toe school shoes. Hair nets will be provided and is mandatory to wear during practical cooking classes together with a chef's jacket. Acrylic or false nails and nail polish will not be allowed at anytime.
---
Disclaimer
Lynfield College has procedures and guidelines for the administering of assessments. Click HERE to go to the school website with more information, and links to the appropriate Year Level Assessment Guides.