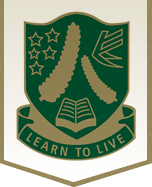 Level 3 Geography
3GEO
Course Description
Teacher in Charge: Mr B. Welsh
Recommended Prior Learning
HOD approval.
---
LEARNING ACTIVITIES: The external component or the course is based around two standards. A study of Tourism Development in Rotorua and Geographic Skills (using maps, graphs, photos etc). Internal assessment will focus on the Research standard using the Muriwai environment, looking at perspectives on the Contemporary Issue of Human Trafficking and a Global Study looking at Coral reefs worldwide.
In addition to the content and case studies, students learn a range of skills such as gathering, presenting, analysing and interpreting data together with practical techniques.
There may be a two-day trip to Rotorua as part of the Tourism Development external.


---
Faculties:
Assessment Policy & Procedures
---
Career Pathways
Policy Analyst, Surveyor, Travel Agent/Adviser, Intelligence Officer, Geospatial Specialist, Urban/Regional Planner, Meteorologist, Geologist, Environmental Scientist, Ranger, Landscape Architect, Geophysicist
Contributions and Equipment/Stationery
A donation will be requested for the 2-day Rotorua Tourism Development trip.
---
Disclaimer
Lynfield College has procedures and guidelines for the administering of assessments. Click HERE to go to the school website with more information, and links to the appropriate Year Level Assessment Guides.