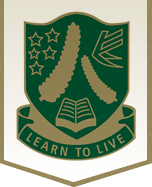 Level 3 Economics
3ECO
Course Description
Teacher in Charge: Mr R. Reddy
Recommended Prior Learning
Ideally 16 Level 2 Economics credits, or with HOD's approval (if no prior study of Economics at Level 1 or 2).
---
Course Outline
Level 3 Economics aims to build on Micro-economic and Macro-economic content developed in Level 1 and 2 Economics. Technical skills necessary for University Economics will be introduced and applied to contemporary issues in the New Zealand economy. This course is structured into three sections; students will examine resource allocation via private sector- determining the success of the market system. Secondly, students will examine market failure and look at resource allocation via public sector. Finally, students will revisit the aggregate economy and look at the effect of government decisions on the economy as a whole.
This course provides a foundation for further study at tertiary institutions and prepares students to work as an economist, statistician, policy analyst, and elected government representative. It also is a good one year course providing general educational skills for everyday living.
---
Faculties:
Assessment Policy & Procedures
---
Career Pathways
Actuary, Finance Manager, Statistician, Urban/Regional Planner, Elected Government Representative, Quantity Surveyor, Foreign Policy Officer, Environmental Scientist, Economist, Human Resources Adviser, Energy/Carbon Auditor, Policy Analyst