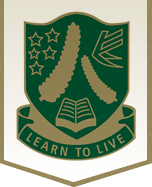 Level 3 Classical Studies
3CLA
Course Description
Teacher in Charge: Ms T. Marshall
Recommended Prior Learning
Lv 1 Literacy. No prior study in Classical Studies is required.
---
LEARNING ACTIVITIES:
We have much to learn from the Greeks and Romans! As a multi-disciplinary subject, students study the Philosophy, Art and History of ancient Greece and Rome to gain insight into the social, cultural, religious and political worlds and their lasting influence on other cultures. The civilisations of Byzantium, Renaissance Europe and Western Democratic societies were all based on Greek and Roman ideals. At Lv 3 students study:
Alexander the Great: A controversial figure in his own lifetime, and still today, Alexander is one of the most fascinating individuals to students of history. In the space of 12 short years, aged only 32, he conquered the mighty Persian empire. He had no shortage of writers to commemorate his achievements and few question his military genius. However, historians differ widely on his character and intentions. In this course students develop critical analysis skills in examining a wide range of sources on the life and legacy of Alexander. The topic covers both an internal and external standard.
Classical Art: The Art of the Storyteller. Students examine Greek Mythology through the art of Vase Painting. While mythological stories are exciting and entertaining, there is always a meaningful content – an intellectually stimulating element about human character and the complexities of life. Additionally, Greek art had a great appreciation of aesthetic beauty, including the ideal representation of the human form.
Myth Perennial, Herakles through the Ages: The relationship between Greek culture, Renaissance and today. This internal standard analyses the influences of Greek culture on two other cultures through the depiction of Herakles in art. Students examine art from the Renaissance Period and that produced by Marian Maguire – a NZ artist who uses Herakles to symbolise her interpretation of the European colonisation of New Zealand.
OR What have the Romans ever done for us? The Political power of architecture.
Alternately, students could choose to look at the lasting influences of Roman architecture on two other cultures, such as the federal architecture of USA and the architecture of Fascist Italy.
Underpinning the whole course is the understanding of Greek and Roman ideas and values and the philosophical reasons for their lasting impact.
Classics is useful for a wide range of careers from law or psychology to careers in the creative industries, such as media, film and architecture. Employers value highly the transferable skills that Classical Studies teaches, such as the skills of critical analysis, shaping a logical argument, resolving problems creatively, and writing, thinking and communicating clearly.
---
Faculties:
Assessment Policy & Procedures
---
Career Pathways
Policy Analyst, Psychologist, Journalist, Graphic Designer, Editor, Judge, Curator, Actor, Advertising Specialist, Director (Film, Television, Radio or Stage), Architect, Barrister