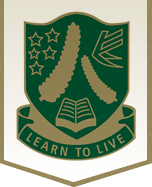 Level 3 Chemistry
3CHE
Course Description
Teacher in Charge: Ms U. Mehta
Recommended Prior Learning
All Level 2 Chemistry external exams must have been attempted.
Ideally students would have Achieved or higher in both AS91164 'Bonding, Structure and Energy Changes' and AS91166 'Chemical Reactivity'.
Success in L2 English is recommended due to the technical vocabulary used in the course.
Otherwise, with HoDs approval.
---
LEARNING ACTIVITIES: A range of learning experiences is designed to cater to different learning styles, including extensive practical work and modelling. There is a focus on problem-solving and analytical techniques. Homework is an essential part of the course and students can expect to have regular tasks set.
Chemistry is an important prerequisite for technology, engineering, health science, biochemistry, food science, marine science, microbiology, pharmacology and toxicology, neuroscience, clothing and textiles science. Also useful in the following careers; forensic science, water treatment, teaching, medical testing, fertilizer manufacture, pollution monitoring, brewing, plastic manufacture etc.
---
Faculties:
Assessment Policy & Procedures
---
Career Pathways
Registered Nurse, Chemist, Chemical Engineer, Biochemist, Surgeon, Chiropractor, Pharmacist, Dentist, General Practitioner, Veterinarian, Optometrist, Physiotherapist