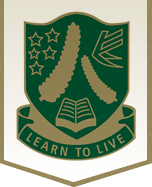 Level 2 Classical Studies
2CLA
Course Description
Teacher in Charge: Ms T. Marshall
Recommended Prior Learning
No prior study required. However, you may wish to brush up on your knowledge of the Greek gods and mythology. But this is covered in the first lessons.
---
LEARNING ACTIVITIES: Lv 2 Classical Studies is the study of the civilisation of ancient Greece.
Classics is unique. As a multi-disciplinary subject students gain insight into the classical world by studying Literature, Philosophy, Art and History all rolled into one course, as well as enriching their knowledge of the wider world.
Classics is useful for a wide range of careers from law or psychology to careers in the creative industries such as media, film and architecture.
The course consists of two internals and two externals.
Before Marvel and DC: the Superheroes of the Ancient World. In their study of Greek Mythology, students examine a range of myths, with particular emphasis on Homer's epic heroic tale, the 'Odyssey'. This is a story about the hero Odysseus and his journey home after the Trojan War. To study the Odyssey is to learn about the important ideas and values of the ancient Greeks. This story laid the foundation upon which modern superhero stories are based.
Epic Poem vs Epic Film. This is assessed as an internal standard. Students compare Homer's Odyssey to any hero film of their choosing to understand the relationship and relevance of superheroes stories to both the ancient Greek culture and our own culture today. Popular choices for this internal include:
The Hunger Games, Lord of the Rings, Harry Potter, Jack Sparrow and the Pirates of the Carribean, Red Dead Redemption video game and Oh Brother Where Art Thou (a spoof on the Odyssey starring George Clooney!)
The Significance of the Persian Wars: The Greek victory over the mighty Persians was a David vs Goliath story. As an internal, students study how the Greeks achieved this and how the victories have left a legacy that still survives today. The period that followed is known as the Golden Age of Greece – where the foundations of western civilisation were laid.
Athenian Social and Political Life: The study of the Golden Age of Greece. In this topic students explore the time which saw the birth of science and politics, philosophy, literature and drama. A time that saw the creation of art and architecture we still strive to equal today.
5th C BC Athenian Art and Architecture: A study of some of the most iconic pieces of artwork in the world today. We examine Athens' most famous temples such as the Parthenon, built after the Persian Wars to reflect the glory and pride in their culture. Students also examine Greek sculpture and the relationship between Greek ideas and their continual quest for the ideal representation of the human body.
Employers value highly the transferable skills that Classical Studies teaches, such as shaping a logical argument, resolving problems creatively and critically, and writing, thinking and communicating clearly.
---
Faculties:
Assessment Policy & Procedures
---
Pathway
Level 3 Classical Studies, Level 3 History
Career Pathways
Policy Analyst, Intelligence Officer, Psychologist, Journalist, Graphic Designer, Animator/Digital Artist, Judge, Curator, Architect, Art Director (Film, Television or Stage), Barrister, Author