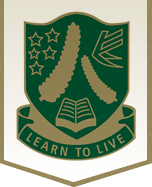 Level 3 Visual Arts - Painting
3ARP
Course Description
Teacher in Charge: Ms W. van Heeswijk
Recommended Prior Learning
Ideally 12 credits from Level 2 Visual Arts Painting or Level 2 Design, or Level 2 Photography, or with HOD's approval.

Exclusions: a maximum of TWO Visual Arts courses may be taken.
---
LEARNING ACTIVITIES: Practical work in drawing and acrylic painting and or drawing and digital painting. The generation of a theme, brainstorm and clarification of ideas. Research models of practice that influence the generation and development of artworks and presentation of a portfolio of work.
The practical and investigative skills developed from this course leads to the creative industries, the study of fine arts, graphic art, photography, architecture, design, spatial design, education, game and animation art and design, the film industry, museum and gallery curating, textile design, jewellery design, magazine and book design.
---
Faculties:
Assessment Policy & Procedures
---
Career Pathways
Private Teacher/Tutor, Animator/Digital Artist, Patternmaker, Architectural Technician, Art Director (Film, Television or Stage), Artist, Artistic Director, Auctioneer, Tattoo Artist, Graphic Designer, Interior Designer, Conservator, Jeweller, Make-up Artist, Curator, Exhibition and Collections Technician, Photographer, Valuer
Contributions and Equipment/Stationery
All course related materials for use in class will be supplied by the school. However, a recommended list of materials for use at home is as follows. A3 heavyweight stock sketchbook, Selection of shading pencils that include HB, 2B, 4B, a basic acrylic painting set, a watercolour set and a selection of paint brushes.
---
Disclaimer
Lynfield College has procedures and guidelines for the administering of assessments. Click HERE to go to the school website with more information, and links to the appropriate Year Level Assessment Guides.