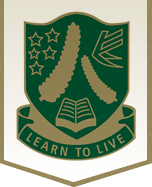 Level 2 Japanese
2JPN
Course Description
Teacher in Charge: Ms J. Kim
Recommended Prior Learning
At least 5 credits gained internally AND 5 credits gained externally through NCEA Level 1 Japanese. Otherwise approval required from TIC Japanese.
---
みなさん!ようこそ! Welcome to your second NCEA year of studying Japanese!
Over the next year you will continue to develop your Japanese skills in reading, writing, listening and speaking while working towards gaining Level Two credits for the National Certificate of Educational Achievement. Students will be producing crafted text and learning to speak about complex situations which are beyond their personal experiences. They will cover areas such as home staying in Japan, Japanese cuisine and the Japanese education system. This course covers the national curriculum at Levels 6 and 7. We offer some opportunities for students to visit Japan (if travel restrictions allow) while they are studying Japanese. Japanese Language offer an array of skills which are highly valued by employers from all sectors. Because foreign language is not narrowly focused on specific career paths, you have a wide array of professional options! You name it! Any work that is in Japan, Services for Japanese living in New Zealand (doctor, accountant, lawyer, real estate, banking etc.), Interpreter, translator, teacher, JET programme (english teacher in Japan, sports coordinator) etc
What is the point of continuously learn the language?
Multilingual people are able to communicate and interact within multiple communities. Potential employers consider this a valuable asset in an employee's skill set, as they're able to connect with a broader range of people. You up your personal and professional value if you're able to negotiate with manufacturers in another country or communicate with customers who don't speak your native language.
Not to mention, your ability to speak a second language conveys that you're motivated and driven to learn new skills, and this also gives you a competitive edge over those who haven't yet become bilingual.
Many would argue that bilingualism is becoming a progressively necessary and essential skill for anyone who wants to keep up with today's rapidly increasing global economy. As more and more people recognise the importance of learning an additional language, those who only speak one language will begin to get left behind in our shift towards a more integrated and connected global society.
---
Faculties:
Assessment Policy & Procedures
---
Pathway
Career Pathways
Hotel/Motel Manager, Flight Attendant, Counsellor, Interpreter, Customs Officer, Foreign Policy Officer, Teacher of English to Speakers of Other Languages (ESOL), Importer/Exporter, Immigration Officer, Translator, Secondary School Teacher, Travel Agent/Adviser
Contributions and Equipment/Stationery
This year we will be using the textbook called Wakatta together with supplementary workbooks. This will be provided to students in class.
Students also will be using the electronic platform, Education Perfect.
---
Disclaimer
Lynfield College has procedures and guidelines for the administering of assessments. Click HERE to go to the school website with more information, and links to the appropriate Year Level Assessment Guides.