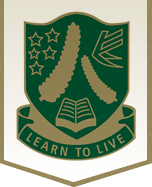 Level 2 German
2GER
Course Description
Teacher in Charge: Ms H. Zimmer
Recommended Prior Learning
At least 5 credits gained internally AND 5 credits gained externally through NCEA Level 1 German. Otherwise approval required from TIC German.


---
Germany's economic growth, innovation, and career opportunities are just some of the endless reasons to learn German. Whatever plans you may have for the future, knowledge of German will increase your options, in particular in the fields of: Tourism and Hospitality & Science and Research. Germany awards a generous number of scholarships and other support to study in Germany. German tourists are the second largest European tourist market in Aotearoa New Zealand, with over 100,000+ visiting each year. Improve your German to connect with them.
Through this course you will further develop the core skills for learning languages: listening, reading, communicating through writing and speaking, and presenting.
You will increase your cultural knowledge and develop empathy by discussing other people's points of view.
---
The Year 12 German course covers the national curriculum at Level 7. Students can use language variably and effectively to express and justify their own ideas and opinions, and support or challenge the ideas of others. They are able to use and identify the linguistic and cultural forms that guide interpretation and enable them to respond critically to texts. The activities involve listening, speaking, reading and writing. Students get the opportunity to participate in the Auckland Goethe Society Speaking Competition. They can apply for PASCH scholarships to travel to Germany. Main areas of study: Music, films and TV, personal relationships, future plans, travelling to Berlin, housing and lifestyles.
---
Lynfield College is part of the worldwide network of PASCH schools. PASCH stands for the "Schools: Partners for the Future" initiative. The aim of PASCH is to create and strengthen a global network of some 1,800 schools that place a high value on German, have special links to Germany and are dedicated to offering their students the best possible education. Being a PASCH school means that every year senior students can apply for scholarships to attend a youth course in Germany.
Use the interpersonal skills that you will gain from speaking another language to develop your career as a doctor, counsellor, pilot, lawyer, diplomat, actor, teacher, journalist, or technology designer.
Whatever plans you may have for the future, knowledge of German will increase your options. When you learn German you acquire a range of skills which can improve the quality of both your work and personal life.
---
Faculties:
Assessment Policy & Procedures
---
Pathway
Career Pathways
Historian, Hotel/Motel Manager, Flight Attendant, Journalist, Interpreter, Foreign Policy Officer, Importer/Exporter, Immigration Officer, Translator, Secondary School Teacher, Tour Guide, Travel Agent/Adviser