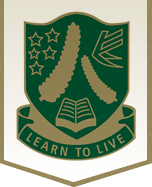 Level 2 EFS - English for Further Studies
2EFS
Course Description
Teacher in Charge: Mr C. Bangs
Recommended Prior Learning
For students from language backgrounds other than English 11EFS or a pre-entry test will be given to determine the language level. This course is a two year course: 2EFS in 2022 and 3EAP + 3ELS in 2023. Students must also study 12ELS.
---
Although this is a year 12 course, it is part of a two-year programme 1EFS/ELS and 2EFS/ELS, and does not provide Level 2 Literacy credits. Students prepare for Level 1 literacy standards. They will develop reading, writing, listening and speaking skills at the post intermediate level. They will also focus on learning and using academic vocabulary and associated grammar and language structures.
Entry into this course is on recommendation from the 1EFS teacher Mr Bangs.
---
Faculties:
Assessment Policy & Procedures
---
Pathway
Level 3 EAP - English for Academic Purposes, Level 3 ELS - English Language Support
Contributions and Equipment/Stationery
1B5 exercise book, 1B3 notebook, clearfile
---
Disclaimer
Lynfield College has procedures and guidelines for the administering of assessments. Click HERE to go to the school website with more information, and links to the appropriate Year Level Assessment Guides.