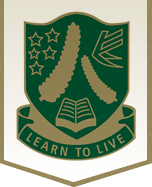 Level 2 Carpentry
2CRP
Course Description
Teacher in Charge: Mr C. Yearbury
Recommended Prior Learning
HOD approval, US24352, competency in Y11 Technology Hard Materials or competency in Y11 Cabinetry is preferred.
---
LEARNING ACTIVITIES: This course covers the elementary Unit Standards for apprentices as required by the Building Construction Industry Training Organisation. Units cover safety, hand tools, timber and hardware, portable machines, practical projects (deck construction, equipment and outdoor furniture).
Note: Students must achieve US24354 within the specified time frame in Term 1 to continue with this course.
This course links to the construction and infrastructure, manufacturing and technology sector
pathway and encompasses these sector related careers: Builder, construction worker, commercial and domestic trade construction careers, truss manufacture, roofing, architectural technician, boatbuilder, cabinetmaker, material engineer, machinery operator, joiner, furniture maker. Y12 Carpentry introduces students to foundation building and construction skills.
---
Faculties:
Assessment Policy & Procedures
---
Pathway
Career Pathways
Product Assembler, Building Insulator, Boat Builder, Building Contractor, Building and Construction Labourer, Cabinet Maker, Carpenter, Flooring Installer, Furniture Finisher, Joiner, Saw Doctor, Wood Processing Worker