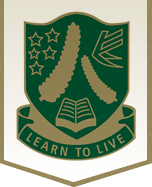 Level 1 Physical Science
1SCP
Course Description
Teacher in Charge: Mr A. Reddy
Recommended Prior Learning
Ideally NCEA Level 1 Science or Year 10 Science at a Merit or Excellence level, or with HoD's approval. This is an academically demanding course. Applicants will be considered based on their overall achievement in NCEA Level 1/Year 10 Science with an emphasis on their achievement in Biology. Students from Year 10 Science MUST also take 1SCG as a second science option.
---
LEARNING ACTIVITIES:
Taught as two half-year courses by specialist teachers, students will experience a wide variety of learning opportunities involving scientific knowledge and application, thinking skills, literacy and numeracy skills, research techniques, experimental design, problem solving and practical skills.
This course provides students with a deeper understanding of Physics and Chemistry and their applications to everyday life. It is an excellent preparation for Level 2 and 3 Physics and Chemistry courses. Studies in science are essential for students considering careers in the following areas: Sciences, engineering, technology, medical and health sciences, architecture and landscape design, environment, farming, computing and electronics, communications, aviation, applied geology, energy management, oceanography, etc.
Alternatively, this course could be trialing the new Level One Physics/Earth and Space Science standards being developed for full implementation in 2023. These four standards are each worth five credits, and are:
1.1 (Internal) Demonstrate understanding of changes within the Earth System (6 credits)
1.2 (Internal) Use models to demonstrate understanding of a physics phenomenon (5 credits)
1.3 (External) Demonstrate understanding of the effects on planet Earth of relationships between the Sun and the Earth-Moon system (4 credits)
1.4 (External) Demonstrate understanding of forces and motion (5 credits)
More information about these standards is available at https://ncea.education.govt.nz/science/physics-earth-and-space-science?view=learning and confirmation which course structure will be followed will be confirmed before the start of 2022. Students are able to opt for 11SCP on the basis of either course structure, and then change their mind later if the final course doesn't meet their learning needs.
---
Faculties:
Assessment Policy & Procedures
---
Pathway
Level 2 Chemistry, Level 2 Chemistry - Extended, Level 2 Physics, Level 2 Physics - Extended
This course leads on to Chemistry and Physics courses at Level Two
Career Pathways
Architect, Pharmacist, General Practitioner, Aeronautical Engineer, Aeroplane Pilot, Air Force Airman/Airwoman, Aircraft Maintenance Engineer, Software Developer, Chemist, Automotive Electrician, Chemical Engineer, Mechanical Engineer, Electrical Engineer, Science Technician, Civil Engineer, Electrician, Environmental Engineer, Data Analyst