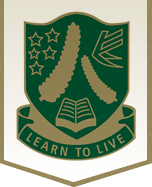 Level 1 Physical Education
1PHE
Course Description
Teacher in Charge: Mr E. Dye
This course focuses on Level 6 of the Health and Physical Education Curriculum and is a mixture of theory and practical work (approximately 60% classroom work, 40% practical). You will study how the body moves and responds to physical activity. It will also look at societal influences on physical activity. It will offer you the opportunity to experience and participate in a range of physical activities, in a variety of contexts. The focus of this course is to equip you with the necessary skills to progress to Level 2 and Level 3 Physical Education.
It is intended that students who plan to continue with Physical Education in Level 2 and 3 will take this course.
---
Faculties:
Assessment Policy & Procedures
---
Pathway
Level 2 Outdoor Education, Level 2 Physical Education Leadership, Level 2 Physical Education Sports Science, Level 2 Sports Studies
Career Pathways
Massage Therapist, Occupational Therapist, Osteopath, Physiotherapist, Recreation Co-ordinator, Outdoor Recreation Guide/Instructor, Secondary School Teacher, Podiatrist, Acupuncturist, Sports Coach/Official, Professional Sportsperson, Naturopath
Contributions and Equipment/Stationery
Lynfield College PE gear or suitable clothing is needed for this course.
---
Disclaimer
Lynfield College has procedures and guidelines for the administering of assessments. Click HERE to go to the school website with more information, and links to the appropriate Year Level Assessment Guides.