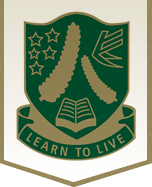 Level 1 History
1HIS
Course Description
Teacher in Charge: Ms B. Wilson
Recommended Prior Learning
None.
---
LEARNING ACTIVITIES:
The Year 11 course deals with some of the major issues of the 20th century such as: New Zealand's involvement in World War II, the Civil Rights movement of the 1950's and 60's in the USA and protest and conflict in New Zealand with a focus on the 1981 Springbok Rugby tour of New Zealand.
Students will create their own pathway through this course with guidance from their teacher. They should select up to 20 credits or five of the standards offered below.
Classroom methods encourage students to find and process information using a range of resources such as photos, newspapers, cartoons, documents and video. Field trips take students to historic sites for further research.
Historians are like detectives. We arrive on the scene after the event has taken place and have to look for evidence. Skills developed in History include research, processing and analysing information from a range of sources including old photos, documents, video, cartoons, and communicating information through arguing your case using the evidence you have collated.
These skills are useful for advertising, journalism, law, teaching, tourism, the media, diplomatic service, communications, government and medical school.



---
Faculties:
Assessment Policy & Procedures
---
Pathway
Level 2 Classical Studies, Level 2 History
Career Pathways
Historian, Barrister, Author, Elected Government Representative, Journalist, Solicitor, Judge, Foreign Policy Officer, Primary School Teacher, Librarian, Policy Analyst, Secondary School Teacher