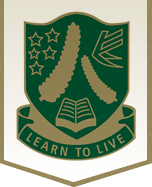 Level 1 Visual Arts
1ART
Course Description
Teacher in Charge: Mr G. Hambridge
Recommended Prior Learning
Achievement in Year 9 or Year 10 Visual Arts is preferable but not essential. Have an interest in drawing and painting. If you are new to Art, you must seek approval from HOD Visual Arts, Mr Hambridge.
---
LEARNING ACTIVITIES: Researching, observational drawing, painting, printmaking, collage, art journal documentation, folio presentation, exhibition of artwork.
Tangata whenua have the option of creating artworks reflective of Maori art within painting in 11ART. All students will research established Maori, New Zealand and international artists whose art will inform a body of work for the year. Art mediums include drawing, painting and printmaking. Students will generate artworks for the Internal and External Achievement Standards offered in this course.
This course leads to Level 2 and Level 3 Visual Arts Painting/ Design/Photography, and tertiary study for a wide range of careers: graphic design, product design, display design, interior design, architecture, packaging, magazine and book design, animation, illustration, computer graphics, fashion design, textile design, photography, creative industries, and education.
---
Faculties:
Year 11 Options, Creative Arts
Assessment Policy & Procedures
---
Pathway
Level 2 Visual Arts - Design, Level 2 Visual Arts - Painting, Level 2 Visual Arts - Photography
Career Pathways
Animator/Digital Artist, Patternmaker, Architectural Technician, Art Director (Film, Television or Stage), Artist, Artistic Director, Auctioneer, Automotive Refinisher, Tattoo Artist, Film/Television Camera Operator, Graphic Designer, Interior Designer, Conservator, Jeweller, Make-up Artist, Curator, Exhibition and Collections Technician, Photographer
Contributions and Equipment/Stationery
All course related materials for use in class will be supplied by the school. A list of recommended materials for use at home is as follows: A3 Sketchbook, Shading pencils HB and 2B, Black fine line pen size 0.5, acrylic paint with a basic range of colours, watercolour set and a selection of paint brushes.
---
Disclaimer
Lynfield College has procedures and guidelines for the administering of assessments. Click HERE to go to the school website with more information, and links to the appropriate Year Level Assessment Guides.